Why Choose Us
WE HELP YOU ACHIEVE YOUR GOALS
Acrow's clients are important to us! We recognize that our clients' needs for excellent service continue long after their initial purchase. Thus, Acrow focuses on providing excellent initial and after-sales service throughout our client relationship, to ensure our clients continue to achieve their goals.
CUSTOMIZABLE, QUALITY PRODUCTS
Acrow offers a wide range of customizable product solutions, constantly developed to the ever-changing warehousing, distribution and construction requirements. All Acrow product batches are laboratory tested according to SABS ISO 9001 specifications and monitored for full traceability.
EXCEPTIONAL QUALITY GUARANTEED
Acrow rises above the rest by building on wealth of experience and supplying the Ultimate Storage Solution. Acrow provides exceptional quality in both our products and our sales service, with years of experience informing every decision we make.
Who We Are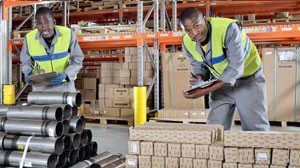 Acrow is a name known throughout the world, and is one of South Africa's largest storage and construction equipment manufacturers. They have been the pioneers since 1946 of new ideas for reliable and efficient storage, materials handling and construction solutions.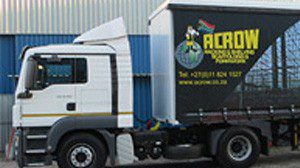 All Acrow products are available in component form for self-assembly or are supplied as part of a professional design & installation service provided by Acrow. With the wide range of options and components available, all Acrow systems can be tailor-made to meet your precise needs.
Read More
We achieve our goals by providing an excellent initial and after sales service.
Clients